Mobile Application Development
     The advent of mobiles and tablets has not just changed the manner in which we be in contact, yet in addition the manner in which we work together. The most advantageous quality and accuracy of the arrangements we offer make us a leading mobile application development companies in Trichy. The platforms we cover include the following
  Android App
  iOS App
  Windows App
  Mobile Enterprise solutions
  Mobile social media apps
  Mobile responsive websites
     Our expert App Developers understand your business and make a plan that would empower you to integrate your business on the versatile. We understand the present market patterns and work on the two most popular Operating Systems, the Android and iOS App Development.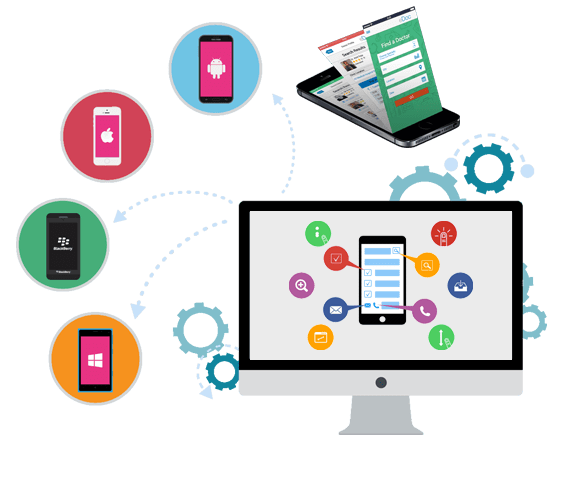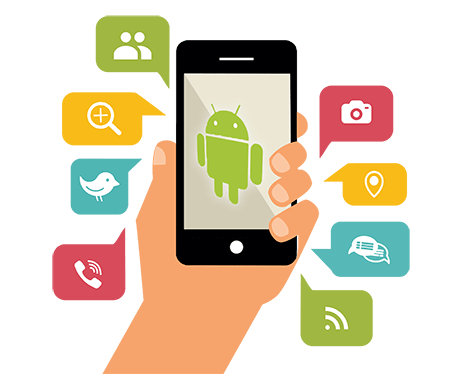 Being a leading Android App Development Company, e-soft IT Solutions gives highly scalable, rich and industry-explicit Android app development services, to our customers from all edges of the universe. We are an Android app development company that keeps your business determinations and quality in charge to deliver top-notch solutions at the best Android app development cost.
     Being a top-rated Android app development company on platforms like Clutch, Extract and GoodFirms, we attempts to convey audience captive and business driven Android app development services that are creative and business-focused.
     We guarantee to deliver our projects within a stipulated time framework while considering the most prominent and reasonable cost structures. We work with the most recent Android 8.0 Oreo and recent technology stack that incorporates Android SDK, Android Studio, Java, Java/j2ME, C++, SQL Lite, Linux,etc.,
     e-soft IT Solutions is one of the most admired iOS Application Development company. Our team of app developers who are experts in iPhone got widespread experience in developing industry specific iPhone applications that are able to change the commercial landscape of any business whether it's a startup, small scale industry or Large scale enterprise. Our dedicated team of iPhone app developers got profound technical expertise in iOS app development domain and enable us to facilitate the audience to experience instant mobility, seamless communication and maximum ROI to business owners.
     Having a profound experience in mobile engineering, our iOS experts have covered various product verticals. Such experience always works as a driving key for them and this leads to the creation class apart. The vital domain presence that we have is characterized by our team's ability to utilize UI Kit and Media framework and other significant iOS tools. Our developers use these tools efficiently and create majestic scalable app for all iPhone Devices.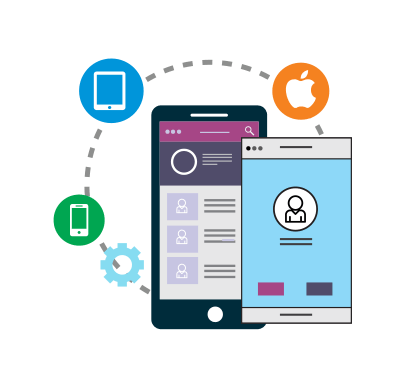 Our Custom Windows Mobile App Solutions Assist Enterprises to drive maximum return on their IT Investments and Capitalize on Increased Sales Opportunities.
   World depends highly on communication and it is becoming more and more intense with each day passing. We know how important an uninterrupted correspondence and quality communication is for today's business. So we keep our ability to think, interpret and create mobile apps that tunes well with your business and its audiences, very high!
     We have extensive experience in Windows mobile application development and adequate resources to help us develop amazing Windows mobile apps for window based mobile phones. Our highly skilled Windows Mobile App developers make sure you get the best perspective of your Windows mobile app endeavor. We have excellent resources working on latest Windows Mobile SDK that uses Visual Studio 2005 or 2008 on an integrated development environment (IDE) facility.
   The Google OS, which powers 88% of all smartphone in the worldwide market, is undoubtedly dominating the 'World of Operating Systems'.
    Android App Development is taking an edge over other mobile operating systems around the world. The open eco-system of Android has worked for Google, running most of the major smartphones in the world today and has become the most favored platform.
    Having an android application developed gives your clients and employee easy access to your business and in return gives you the huge profit.
    Android not only strengthens your brand awareness but also helps you to connect with your customers who are on the move.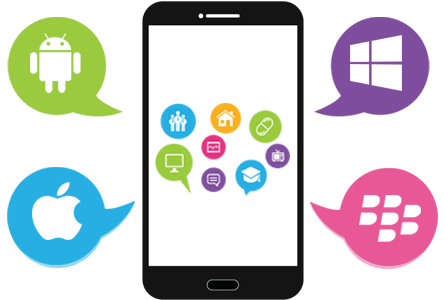 +91 80724 20182
Give us a Call
admin@e-soft.in
Send us a Message
Request a free quote
Get all the information
Quick Links
Digital Marketing Company in Trichy
Web Designing Company in Trichy
Training institutes in trichy
Invoice Software in Trichy
Software Companies in Trichy
Internship Training in Trichy
Quick Links
Barcode Software in Trichy
Web Development Company in Trichy
Best Computer Institute in trichy
PHP Training in trichy
Free Inplant Training in Trichy
School Software in Trichy
Contact Info
e-soft IT Solutions,
145/74-C, II-Floor, Salai Road,
Srinivasa Complex, Thillai Nagar, Trichy – 620 018.
Land Mark: Lakshmi Complex Bus Stop.
Mobile: +91 80724 20182, 63834 01145
WhatsApp: +91 91504 43183